From pistachio to walnuts
Something for everyone, so view our offer below, put together your gift box yourself & order your favorite.
BAKLAVA
Different types of baklava with delicate layers of filo pastry or angel hair filled with the best pistachio, walnuts or cashew nuts.
MAAMOULA
Brittle, delicate biscuits in various shapes. Filled with a soft filling in the flavors pistachio, walnuts and date paste.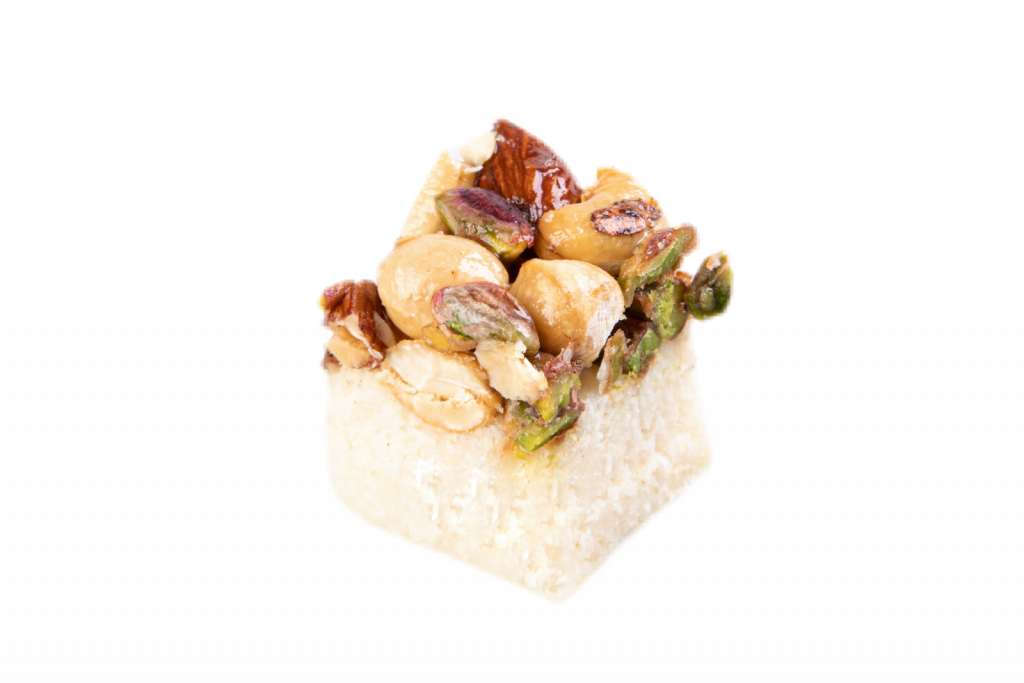 SWEET
Sweets in flavors such as semolina, date paste, biscuits and coconut with white chocolate. Finished with a mix of nuts.