Quality, taste & presentation
are our key concepts
Alsham Delights is a true family business where the patissiers use recipes that have been passed down through the family for centuries. With a growing Syrian community in the Netherlands and the lack of Syrian sweets, it was a dream of the owner to open a Syrian/Arabic patisserie in Amsterdam. This is because food is an important part of their culture and they want to share their traditional family recipes with the inhabitants of the Netherlands. On 29 July 2017, Alsham Delights opened its doors in the heart of Amsterdam.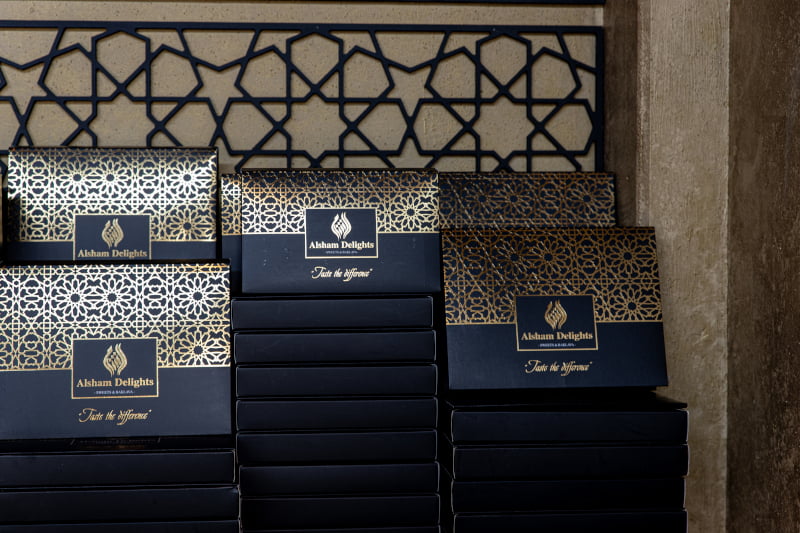 Quality, taste and presentation are key concepts for the owner. As a Syrian saying goes, 'eating begins with your eyes, then with your mouth'. In other words: the food should look as good as it tastes. Presentation is therefore very important with Syrians and that is not surprising if you look at the sweets with a detailed look. Thin layers of filo dough, the greenest pistachios, twisted angel hair, in short, all delicate products that turn the most refined sweets into works of art that also taste delicious.